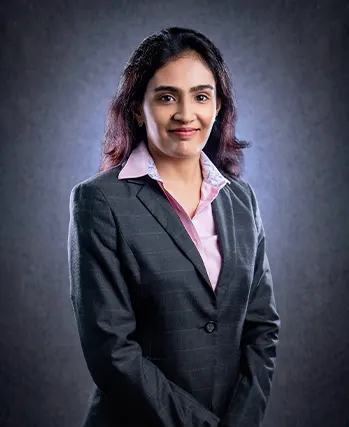 Shruti is a Partner with Induslaw in the Tax practice of the firm.

Shruti is a lawyer with nearly 15 years of professional experience. She focusses on transaction tax aspects related to mergers and acquisitions, international taxation, and contentious issues.

During the course of her career, Shruti has advised a large number of leading clients engaged in a variety of sectors including IT/ITeS, manufacturing, FMCG, media & telecom, financial services, oil & gas, private equity, pharmaceuticals etc.

Prior to joining Induslaw, Shruti has worked with one of the largest law firms in India and Big Four accounting firms in India and Singapore.

In her spare time, Shruti enjoys playing the violin.