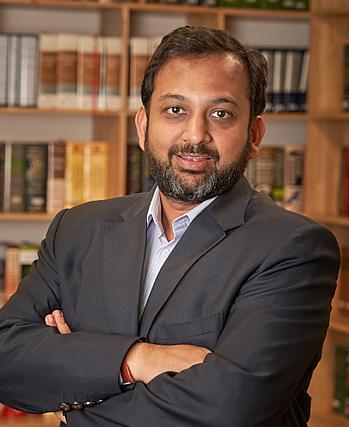 Saurav is an equity partner with INDUSLAW with over 20 years of experience and specializes in mergers and acquisitions, strategic alliances, private equity investment, joint ventures and corporate governance.

He has advised multinationals, Indian public and private companies, funds and consulting firms on structuring complex inbound, out-bound, domestic and cross-border transactions. His work spans across several practice areas and sectors including technology, manufacturing, education, real estate, pharmaceuticals and the consumer internet. Saurav is currently involved in a number of transactions involving stressed assets.

Saurav, co-heads the Japan desk at INDUSLAW and has been instrumental in developing the Japan practice. He publishes the Japan newsletter on a bi-monthly basis at INDUSLAW to apprise his Japanese clients of recent legal developments in India. Saurav regularly speaks at seminars in Japan and has organised business legal seminars in collaboration with Embassy of India, in Tokyo, on several occasions.

Apart from Japan, Saurav has represented clients across multiple jurisdictions including the USA, the UK, France, the Middle East, Australia, Singapore and Korea.

Saurav is a visiting facility at Indian Institute of Management, Ahmedabad, Lucknow and Noida campuses and lectures on Merger and Acquisition and Joint Ventures.

Saurav regularly writes on sustainable growth including in the space of electric vehicles. His recent publication on 'New Rules For Management Of Battery Waste: A Much-awaited Change' may be viewed by clicking here.

Saurav has been recognised by leading publications including Asialaw, Legal 500 and RSG India Report 2019.

Prior to joining INDUSLAW, Saurav was a partner with Shardul Amarchand's Delhi & Gurgaon office.

publications