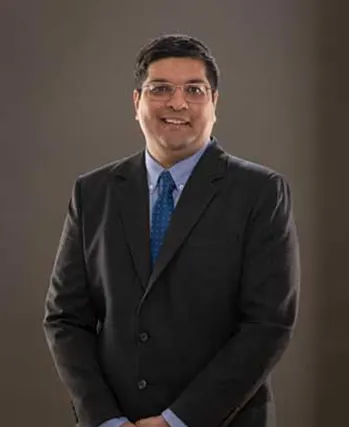 Bharadwaj co-leads the Intellectual Property Practice at INDUSLAW. He has over 15 years of enriching experience in the field of Intellectual Property Rights involving protection, enforcement and commercialization of Intellectual Property assets.

Bharadwaj's past work experience involves stints with some of India's leading Tier-1 Intellectual Property boutique law firms. In his last professional commitment, Bharadwaj was the IP and Innovation Counsel for one of the world's leading FMCG organization, responsible for Intellectual Property and Innovation legal issues for the APAC region. In his time with the law firms, Bharadwaj has been actively involved in some precedent setting judgments passed by various Courts in India. He has also advised a diverse range of clients on various aspects of IP rights, as well as on related areas including information technology law, internet law, contract law and general commercial law. In particular, on behalf of the Government of India, Bharadwaj has successfully led and coordinated a team comprising law firms across 50 countries for protecting and enforcing rights for one of India's landmark and renowned Geographical Indications.
Bharadwaj supports clients on various IP matters including protecting and enforcing IP assets. His practice also involves conducting IP due diligences and audits, as well as advising on IP structuring in corporate and commercial transactions. He often consults on a wide range of IP commercialization issues for clients across various business sectors including technology, media, FMCG, manufacturing, e-commerce, software and finance. Bharadwaj also advises on protecting IP rights through the Internet, as well with customs authorities.
Bharadwaj is a visiting faculty at a leading law university in India, and also regularly speaks at various national and international conferences on diverse IP topics. He is currently an active member of the International Trademark Association (INTA) and is part of INTA's Internet Committee. Bharadwaj is also a regular contributor of articles for national and international publications. He has been recognized as a leading lawyer, and a recommended lawyer by Legal500, as well as listed as a Trademarks Star by IP Stars.
Outside work, Bharadwaj loves swimming, an avid Ultimate Frisbee player and enjoys listening to old school rock music.
publications