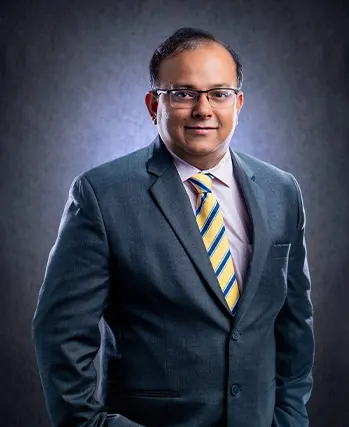 Sourasubha Ghosh has over 15 years of experience in advising and representing clients in various commercial civil litigations, arbitrations and mediations. He has advised corporate houses, banks and financial institutions, high net worth individuals on various legal issues and represented these clients before forums including before the Supreme Court of India, High Courts, quasi-judicial authorities. He has also advised and represented clients in various domestic and foreign arbitrations.
He has in depth knowledge and experience in the field of company law, contract law, insolvency law, property law and constitutional law. He has actively participated in and represented clients in various landmark judgments on these laws. Additionally, he has also been actively involved in various pro bono cases.
Sourasubha has also been writing articles, research papers, which are published in reputed law journals such as "National Journal of Real Estate Laws", "Indian Journal of Law" and they are also presented in prestigious legal seminars and presentations. He has also been and continues to be invited to speak on various domestic and internal legal seminars and conferences. He regularly speaks on various domestic and international seminars and conferences.
In his spare time, Sourasubha enjoys reading on history, political sciences and religion.