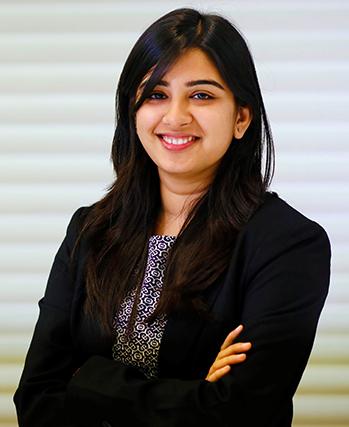 Ritvika has experience in advising on domestic as well as cross border mergers and acquisitions involving both private and listed companies; private equity and venture capital investments, restructuring related advisory from an exchange control perspective; securities laws advisory especially in respect of public issuance of capital, listing regulations, disclosure requirements, acquisition and takeover obligations, insider trading restrictions; and other general corporate matters.

Ritvika has advised clients on a range of matters across sectors and has expertise in drafting and negotiating transaction documents like shareholders agreements, share purchase and subscription agreements, business transfer and joint venture agreements; and other commercial contracts like service agreement, non-compete and confidentiality agreements, consultancy and employment agreements, etc.

In her spare time, Ritvika enjoys painting, reading, watching movies, and loves spending time with her family. She is a nature enthusiast who loves to travel and enjoys photography.
publications