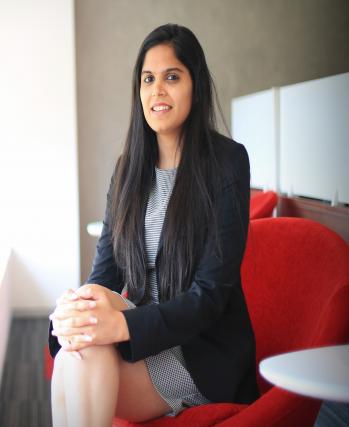 Nikita Goyal is a partner in the transactions practice of INDUSLAW. She represents a wide range of funds and corporates in their India and international early, growth and late-stage investments and acquisitions. As a part of her transaction representation, she advises clients on General Corporate, Foreign Exchange Control and FDI Policy matters.

Nikita works with clients across sectors with an emphasis on agritech, consumer internet, fintech, deeptech, food & beverages and hospitality. She works closely with foreign law firms on both inbound and outbound transactions.

Nikita has recently been rated as a 'Rising Star' by AsiaLaw Profiles 2022 in the fields of Corporate and M&A and Private Equity. She has also been recognised as a 'Legend' by PBV Monitor based on deal value, volume and anonymous client feedback.
Nikita represented the firm at a global venture capital lawyers' workshop for young professionals in Munich and works closely with Indian and European start-up bodies to improve legal and regulatory efficiencies.
Nikita is a danseuse in her spare time and is trained in the Indo-Persian classical dance form of Kathak.